We're Here to Help.
Reliability Engineering Jobs is your resource for career building tools and the top technical and managerial positions available nationwide in the chemical, refining, and gas processing industries. These opportunities are updated on a weekly basis.
Career enhancing tips that will equip you for a career move can be found on the site — look for resume construction tips, phone interview tips, and more. If you are not looking to make a move now, or are not able to move now, be sure to click on making the most of the job you have.
---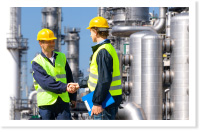 Our Focus
Reliability Engineering Jobs is a division of Ambs Chemical Search LLC and is dedicated to the same standards of excellence and integrity. Ambs Chemical Search LLC has had a core expertise in reliability recruiting since 2003 and has developed Reliability Engineering Jobs to further enhance our services to this sector of the chemical and refining industry.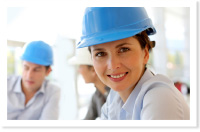 Why Use a Recruiter?
Using a recruiter not only saves time, effort, and frustration — it gets results. Representation by an experienced recruiter greatly increases your chances of interviewing success for several reasons: Better information about the client and their hiring preferences, work environment, and compensation package.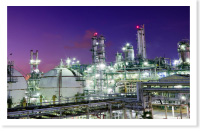 Fitness for Service
Our staff and our recommended recruiters have established relationships with the clients they represent, ranging from the largest refineries in the United States down to batch specialty chemical and biotech plants. With an average of 10+ years of experience each, our recommended recruiters in the chemical and refining industry are fit to serve you in your search efforts.
---
News
A Blueprint for Training Machinery Engineers, by Heinz Bloch
Essential Reliability Library for Training/Development, by Heinz Bloc